Bobcats for Hire
can easily outperform larger equipment in many site conditions.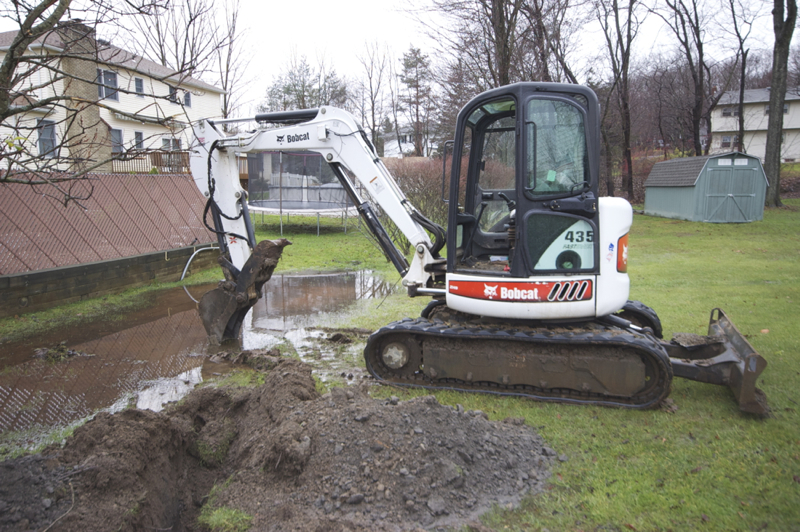 Our equipment uses wide, rubber tracks that lend themselves nicely to a variety of site conditions. These wide track machines enable our company to work in areas where others can not, and also allow for a speedier installation of the project. Our professional operators will have your site work done on time using state of the art rubber track equipment. If your site improvements include drainage issues, our rubber track skid steer machines will allow for the installation at any time of the year giving you that much needed flexibility during inclement weather. Our articulated excavators allow for digging in compact areas and also against a building which is usually needed when addressing a leaky basement. No matter what your architect has planned for the site improvements, Bobcats for Hire is prepared to handle your toughest assignments.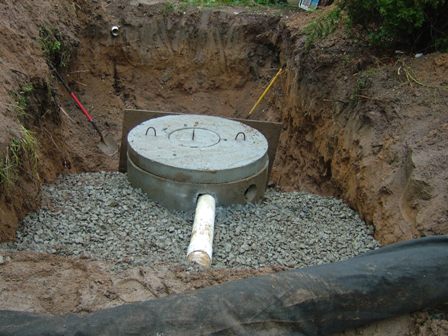 More frequently than ever before, many townships are requiring storm water to remain onsite for disposal through a retention basin or seepage pit. This type of system reduces run off that can adversely affect homes that are located at lower elevations. Basically, every time that an addition is being constructed, a swimming pool or a patio built, less rain water is able to flow directly into the soil, and is instead diverted to other areas through run off. This additional runoff is what frequently causes water problems in homes that have not ever had them. Many people are affected in this way. By installing a retention basin for onsite disposal of storm water, the constructing of that new addition no longer adversely affects the neighborhood and instead directs the unwanted storm water back into the aquifer. Our company, Bobcats for Hire is well positioned to install all types of onsite water retention basins to comply with your townships local storm-water rules.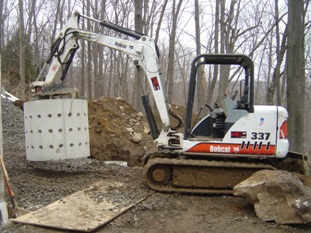 Our 337 Excavator easily lifts this concrete seepage pit to place it at a precise elevation to disburse water collected onsite. This tank is designed to allow water to flow out all sides and also the open bottom. Several feet of stone are placed below and around the tank as well as in a rectangular area over six hundred cubic feet. This design allows for storm water run off remaining onsite without causing flooding problems to either the property owner or his neighbors. This is accomplished with a large area of excavated earth filled with loose stone and into which water is directed for infiltration into the ground. Many towns today will require storm water to remain onsite when building a new addition to an existing home. It is an environmentally friendly manner to dispose of your storm and drain water without adversely affecting one's neighbors.