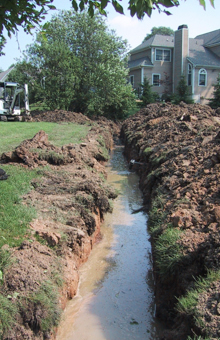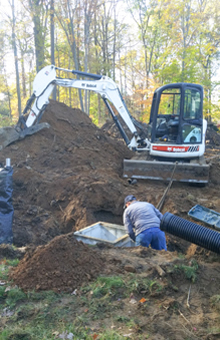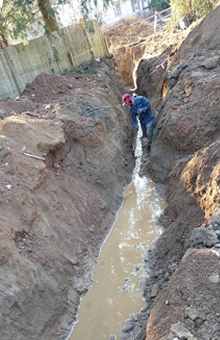 Design and Install
Bobcats for Hire is prepared to install superior drainage solutions to your property while also grading your lawn to direct water away from your home and landscape areas. Our projects begin with a thorough assessment of the needs for the homeowner and site. Grading and drainage are important details to get right before expensive landscaping, patios, pools, or other items are installed. All too often, homeowners opt for "decorative" items to be installed prior to "functional" items. The result of this mistake is added expense or property damange that can easily be avoided with proper foresight and planning. Have a pro design and install your grading and back yard water remediation system today!
Licensed and Insured
Our company is licensed in the State of New Jersey, and we also carry full liability insurance for both liability and workman's compensation. We are prepared to secure permits for your grading project when required, and will ensure that your project is first class in performance and will not adversely affect an adjoining property. We bring value to our customers by providing a unique combination of 30 years of project management experience along with the
engineering knowledge
necessary to ensure that your project is designed and installed correctly. Each one of our projects is properly supervised at all times, which ensures our customers top quality installations.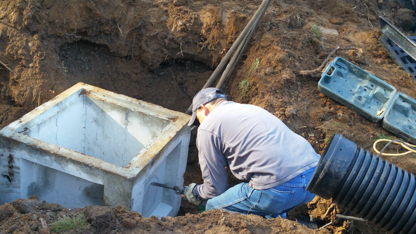 <!Our individualized process begins with a thourough assessment of your property and areas of concern. It is then followed by a thorough proposal and carefully managed installation to improve the site both aesthetically and functionally. If you are the type of person who wants projects to be well thought out and done right, our unique approach of planning first will be right for you and your home. Data collecting and planning comes first, followed with installation by a qualified team. Our modern equipment includes rubber track loaders and excavators as well as task specific hydraulic implements that ensure a fine finish to your project. Our hydraulic powered harley rake leaves your property with a final grade quality that is unsurpassed while also reducing the quantity of top soil that would otherwise need to be purchased and trucked to your site. Our approach ensures an effective design to every project, as well as an installation that reduces costs, materials, and trucking while improving the overall quality of the your project for the long term.>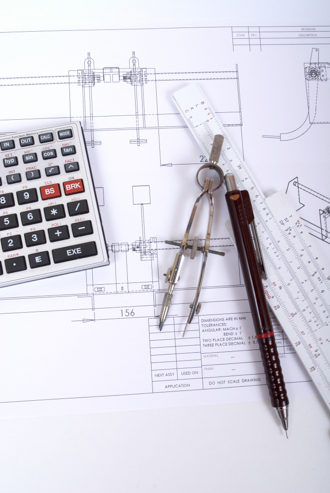 Top